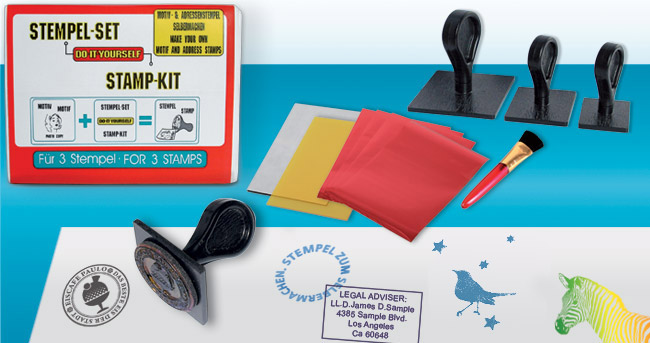 To create your stamps with your own motives!
You can make an individual stamp from any motive (address with company logo, children's drawings, drawing from a book or newspaper, rasterized photo, etc).
Saving time
In no time at all you can fulfill your individual desired stamp at any time. And so without longer dead times and deathless running in place. How long will you wait for a stamp from your stamp producer, and what will you do if you need a stamp short-term (e.g. on the weekend)?
To order – where?
All material you need for making an individual stamp you find here:

Ebay-Shop